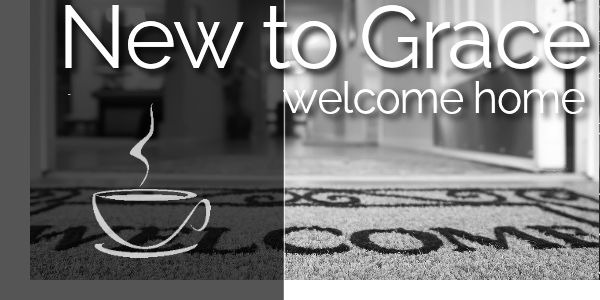 Grace is a group of people. Grace is a state of mind. Grace is, at its heart, all about following Jesus Christ. Some days, we nail it. Other days, we regroup and try again. It's a lot like everyone else's life in that respect.
If you are new to Grace, we don't want you to be thrown off by our routines. They are old hat to us, but it's easy for us to forget that our guests don't know where everything is or when everything happens.
That means that we need to take the time to share the journey with you. If you are New to Grace, then you are the most important person in our midst.
Click the link for "What to Expect" and find out about our regularly scheduled programs. We've tried to anticipate your questions, but we might have missed something.
What to Expect
Click the link for "Worship" to get a first hand look at what we do when we worship and to hear some of Joey's sermons.
Worship
And if you are ready to come by and see us, click the "Find Us" link to get a map of Grace and turn by turn directions via Google Maps.
Find Us
You can also enter our address into your smart phone's map app and find us that way.
142 McClellan Road, Jackson, TN 38305